A two-stage machine polish on your vehicle is designed to remove light swirling and scratches and to intensely improve the haziness of dull paint. The cutting stage requires a medium to strong compound with various polishing pad combinations and techniques to remove up to >80% of surface defects.
The refining stage is a much milder refining polish, designed to enhance the clarity and gloss within the paint. This is our most popular car detailing package, it is designed to excite car enthusiasts by keeping vehicle defects to a minimum and show off that jewelled exterior all year round.
Process of Minor Paint Correction
 Thorough multi-stage wash and decontamination process.
 Blow-dried using warm filtered water to remove trapped water.
 External rubbers, window trims and delicate areas are taped up to aid during machine polishing stage.
 Paint inspection carried out using paint thickness gauge to highlight any areas of concern.
 Heavy cutting stage using various machines (>80% correction) to remove swirls, scratches and marring.
 The vehicle is re-washed using corrective methods, snow foamed and dried to remove any polishing dust caused by cutting stage.
 Refining stage (second machine polishing stage) to restore and refine paintwork to a high gloss finish.
 Paintwork degreased using panel wipe ready for the protective layer.
 Single-layer of high-grade carnauba wax applied. (ceramic coating upgrades available)
 All exterior plastic trims treated with a dedicated preserver.
 Tyre's dressed.
 Exterior and interior glass cleaned.
Minor interior detail including vacuum and dashboard cleaned.
 Engine bay cleaned and dressed.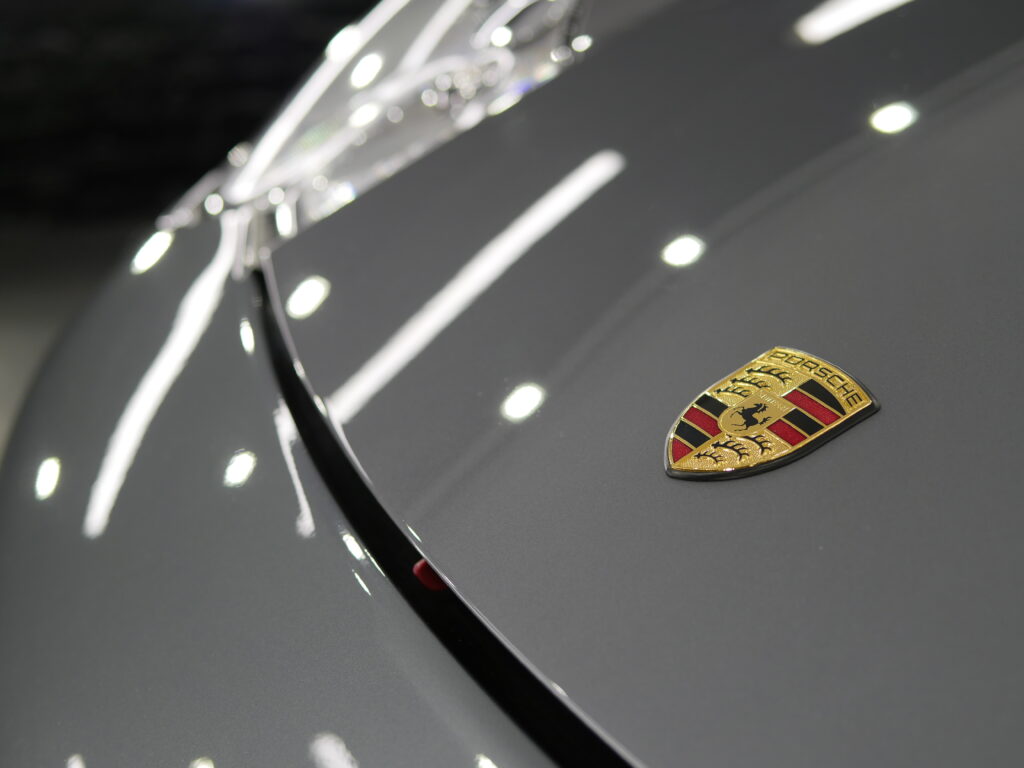 Protection options…
                              Q Wax                                                            Q2 Can Coat Pro Evo                                     Q2 Infinite Base Type 2