What is The Artistic Detail?
This is our ultimate detailing package involving a major paint correction to remove cleaning swirls, haze, paint dullness, minor scratches and buffer trailing. By machine polishing the paintwork of the car its appearance becomes significantly improved as you can see from our images. This detail includes all the necessary treatments you could possibly think off to enhance the appearance of your vehicle.  No area of your car is left untouched!
We spend over 55 hours meticulously cleaning, prepping, polishing and coating your pride and joy.
What included in the package?
 Alloy wheels removed, deep cleaned inside and out.
 Wheel arches, suspension and brake callipers flushed, degreased and cleaned.
 The door shuts and engine bay degreased and rinsed.
Pre-wash using snow foam to soften hardened dirt and tar.
 Thorough multi-stage wash process using the recommended two bucket method.
 Any remaining surface contamination removed using a clay bar.
 Blow-dried  to remove trapped water.
 External rubbers, window trims and delicate areas are taped up to help with the machine polishing stage.
 Paint inspection carried out using paint thickness gauge to highlight any areas of concern.
 Multiple (usually 3-4) cutting stages to remove 90% correction were safe to do so to remove swirls, scratches and marring.
 The vehicle is re-washed using corrective methods, snow foamed and dried to remove any polishing dust caused by cutting stage.
 Refining stage to restore and refine paintwork to a high gloss finish.
 Paintwork degreased using panel wipe ready for the protective Ceramic coating.
 Paintwork applied with a Certified only Ceramic Coating.
 All exterior plastic trims treated with a permanent trim coating resetting colour brightness.
 Tyres dressed.
 All badges, grills and emblems hand polished and ceramic coated (badges can be removed and new ones applied in this stage if client wishes)
 Engine bay cleaned and dressed.
 Exterior glass cleaned, prepped and polished prior to glass coating application (window coating helps with driver visibility during varying weather conditions)
 Interior litter removed and thoroughly hoovered ( wet vac is used on stubborn stains to provide the best finish)
All interior plastics and leather are deep cleaned and protected using appropriate coatings.
Floor mats cleaned, hoovered and striped for aesthetics.
Exhaust cleaned and polished.
 Final wipe down and inspection prior to collection.
 Gyeon certified coating warranty registered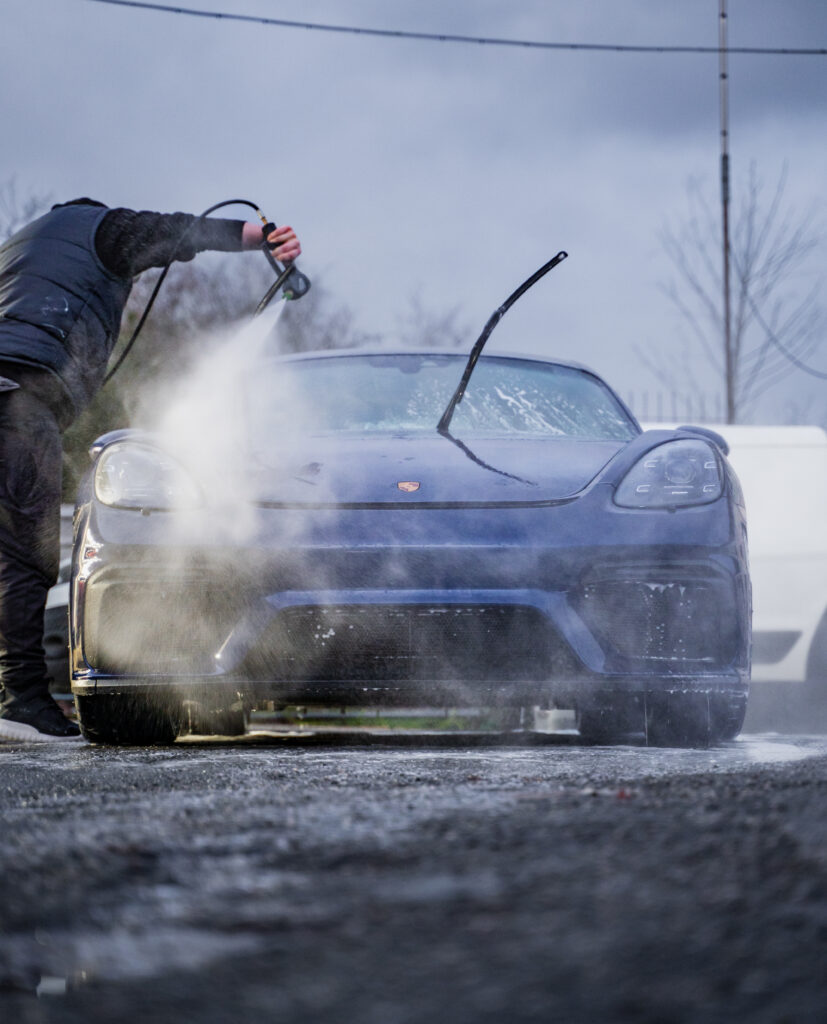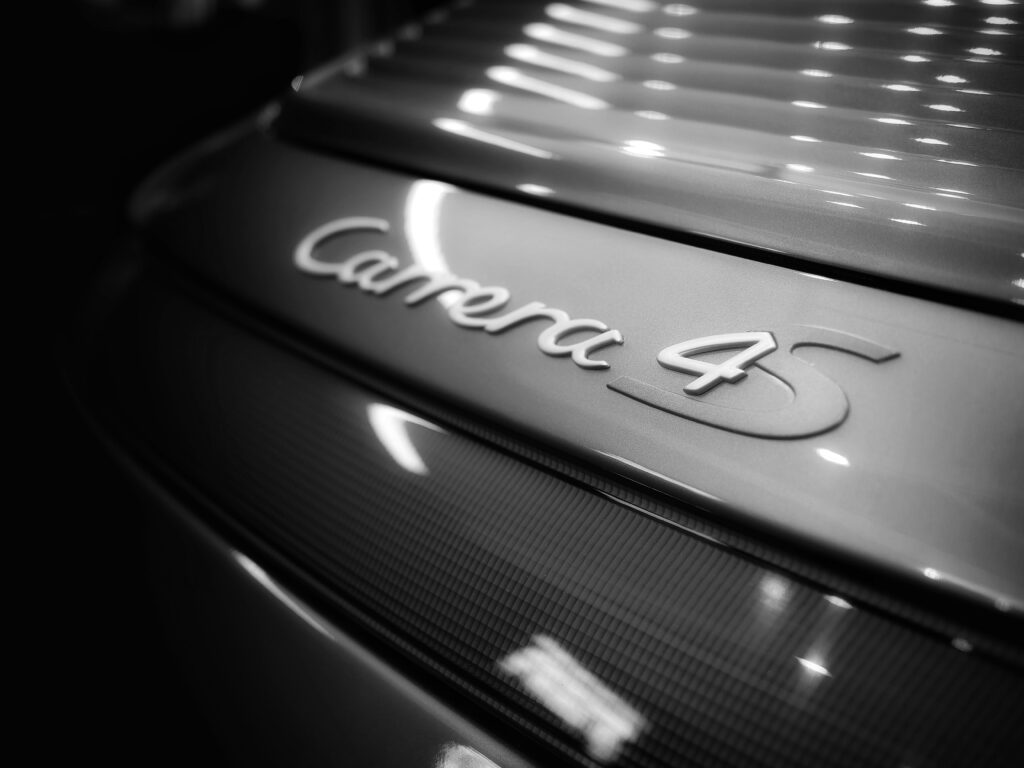 Price – *POA
*The price may vary depending on vehicles' size and condition – heavily contaminated, Swirled and scratched paintwork etc.